The HELIOS III system is a Q-Switched Nd: YAG laser with dual wavelengths of 1064nm and 532 nm that is effective for a wide range of treatment indications. Users can choose from five different modes of operation to maximize customized treatment mapping. HELIOS III is the most technologically cutting-edge Q-Switched Nd: YAG laser, with excellent treatment results.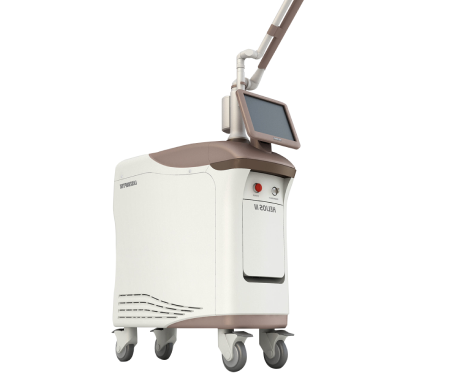 Advantageous Stability
HELIOS III device has been intensively tested for its durability and stability in-house before its release to ensure long-lasting capabilities due to its common treatment indications. As a result, the system can be safely used over extended periods with no beam distortion or energy loss and is the most reliable Q-Switch Nd: YAG available to physicians.Due to its proprietary optimal design of the laser resonator, thermally induced lens and birefringence are compensated, consequently maintaining a uniform beam quality and consistently stable output energy.
The advanced stability of the HELIOS III provides positive clinical results due to its highly uniform beam profile, and undesirable side effects are significantly reduced.
Real Twin Pulse (RTP) Mode
Real Twin Pulse, a proprietary core technology invented and developed in-house, allows the same energy and gap between the first and second laser pulses emitted by Q-Switched lasers. It is used to cause milder thermal damage in the targeted area and can produce deeper penetration than a single pulse. The RTP mode of HELIOS III maximizes 2 Joules of output energy.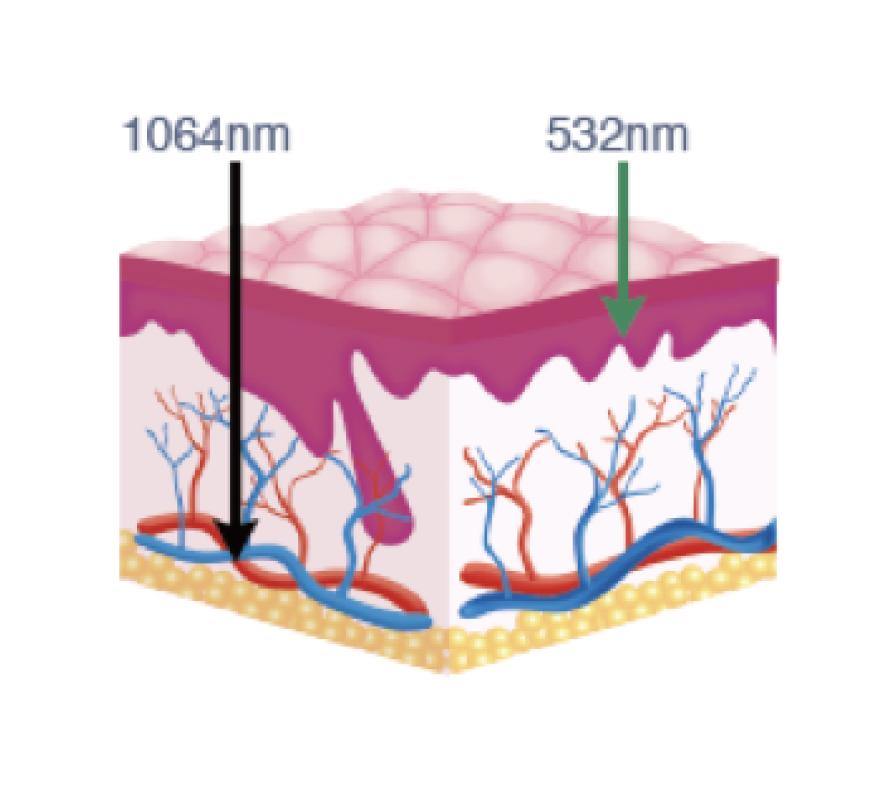 Specialized for Epidermal Lesions
The fractional 532nm Handpiece on HELIOS III divides the origin beam into an 81 microbeam array with equal and uniform output across the projected area. Compared to a bulk beam handpiece, this advanced technology allows higher fluence levels to be used, making it appealing for treating a wide range of epidermal lesions.
This technological application reduces the likelihood of reactive hyper and hypopigmentation and epidermal damage. Furthermore, it is highly effective for tattoo removal when targeting red-colored inks.
Before
After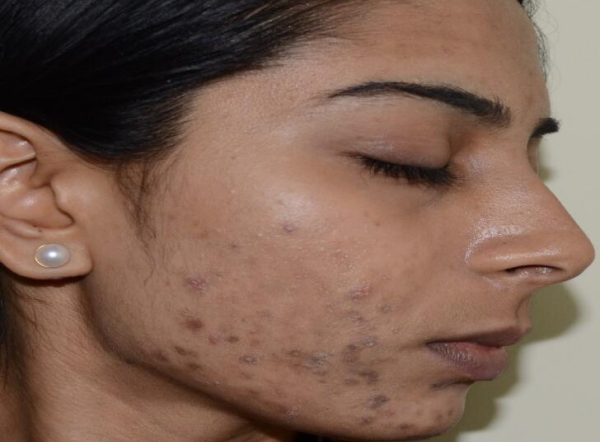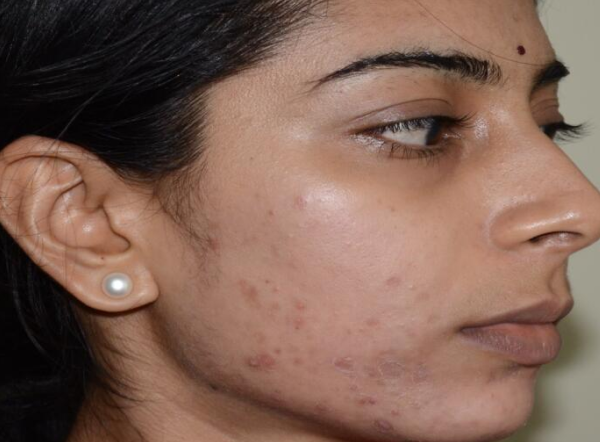 Before
After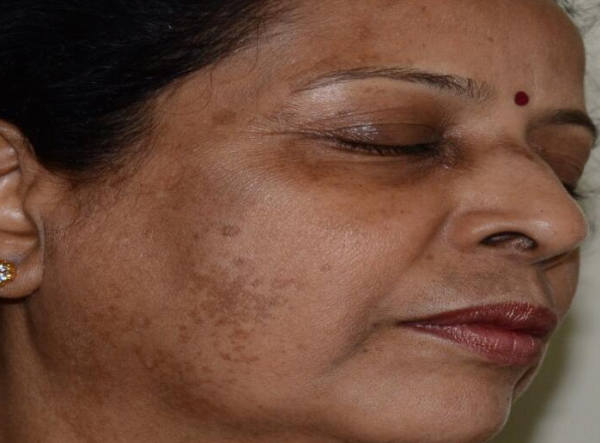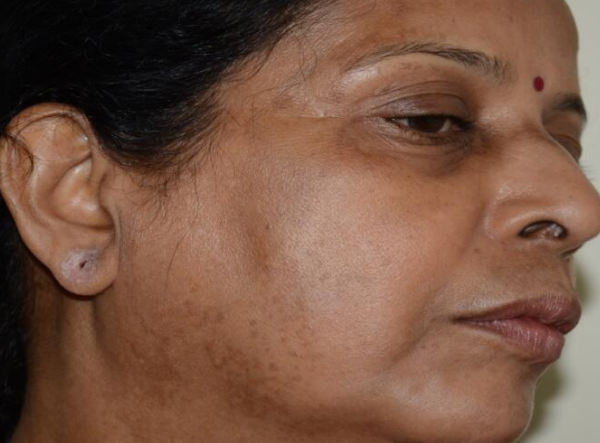 Before
After