Transform your profile with clinically safe treatments with us
Do you notice a double chin? Are you conscious it is distorting your face profile? 
Overweight and aging create unwanted fat pockets that are hard to reduce with even diet and workouts. Face being one of the most visible parts of our body highlights our unfortunate double chin right front and center.  
Have you failed to tone your double chin with workout and exercise? Are you scared to undergo surgical correction of your double chin? Fear not; our non-surgical and minimally invasive methods of chin contouring allow defining your chin perfectly without much downtime & risk. 
We have a range of different methods of double chin correction as we use US-FDA approved fillers that are safe and customizable as per your needs. Fillers are gel-like substances injected beneath the skin to restore lost volume, smooth lines, and soften creases to enhance facial contours. We use the approved fillers at our clinics are Voluma, Volbella, Volite.
Voluma & Vobella are two dermal fillers, and Volite is a hydration filler used to reduce fat cells around the chin & give you the perfect contoured chin.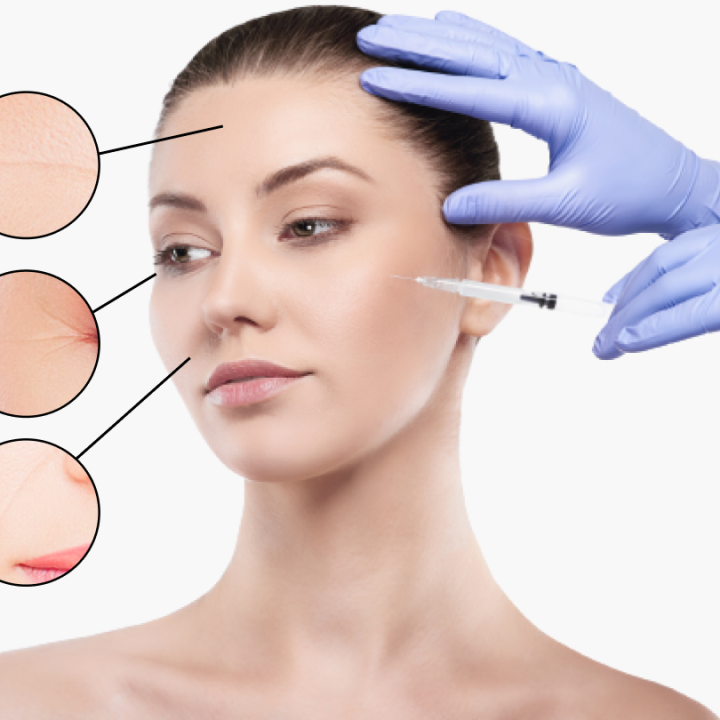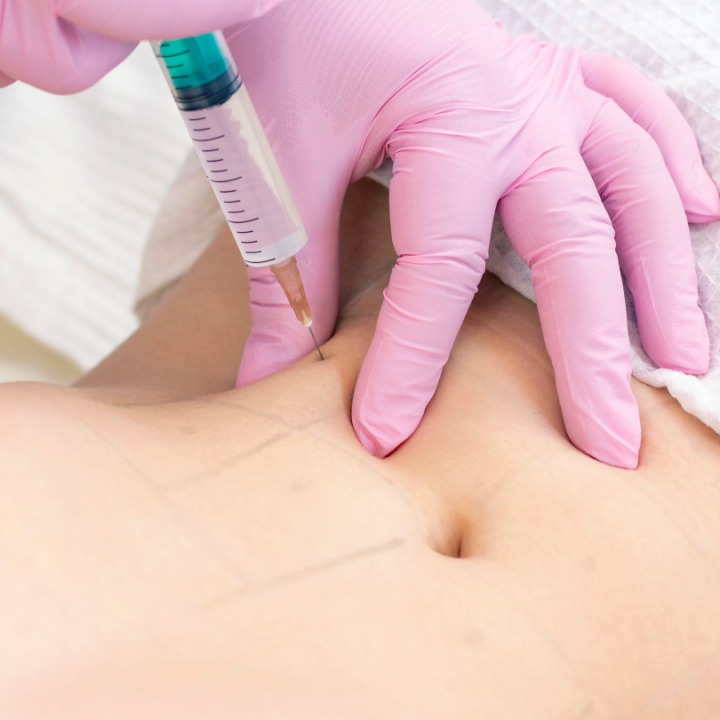 The injection lipolysis method is a minimally invasive chemical procedure to reduce the number of fat cells from the target area. It involves the injection of prescription medicine to the target area; the chemical destroys the fat cells, which are then removed from the body naturally. We use the trusted and revolutionary Kybella & Aqualyx injections for reducing the fat around the chin area.  
The active ingredient in Kybella is ATX 101, which is a synthetic form of deoxycholic acid, naturally produced in the body that helps to break down and absorb dietary fat.
Aqualyx is a biocompatible and biodegradable solution made from the deoxycholate family. The biological half-life has been shortened by developing a gradual release sugar-based system, resulting in minimal side effects.
Cryolipolysis uses the principle of destroying fat cells at lower temperatures. This technique previously targets the fat cells as they freeze at a temperature different from surrounding healthy tissues. Then, the destroyed fat cells are removed through the body's lymphatic drainage.  
Working on the scientific principle of Cryolipolysis, we use FDA approved Cooltech devices from Spain, which have passed stringent quality norms and proven to be effective and safe for clinical and aesthetic purposes. Multiple cryolipolysis applicators make it easy to target different body parts and bring out effective results. In addition, the machine has operational safety protection to have a seamless experience during the procedure.