The face also comes in various shapes like body shape, round, oval, square, rectangular, heart shape, etc. The shape of the face is central to facial attractiveness. However, a V-shaped face, which is defined by a sharp jawline and prominent cheekbones, is considered a desirable face shape by many as the proportions of facial features are balanced to give the face enough depth and dimensions.   
V-shape face contouring is a non-surgical face slimming treatment to decrease the width of the face around the jawline.   
If you want to accentuate your face for a more prominent chin and defined jawline, we can help you reach that desirable face shape. We have the expertise and the right treatments at Sasha Luxe clinics to achieve your desirable face shape.  
There are various facial aesthetic procedures to achieve the desirable face shape. As every person has a unique feature and different face shape, our treatment is customized, keeping in mind each individual's uniqueness and expectations.  
Dermal fillers are injectable implants, soft tissue fillers, lip and facial fillers, or wrinkle fillers, are FDA-approved medical implants for use in the face, cheeks, chin, lips, and backs of the hands to create a smoother and fuller appearance.
Dermal fillers can be made of synthetic materials or natural origin. Hyaluronic acid is one of the most commonly utilized dermal fillers (HA) ingredients. HA is a naturally occurring component in our skin that aids in hydration and volumizes our skin. HA fillers last from six months to much longer before being gradually eliminated by the body.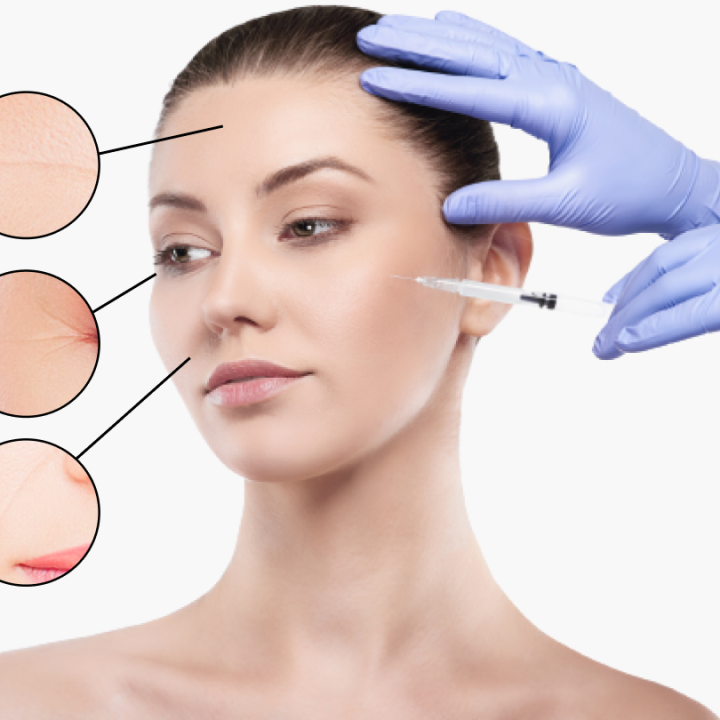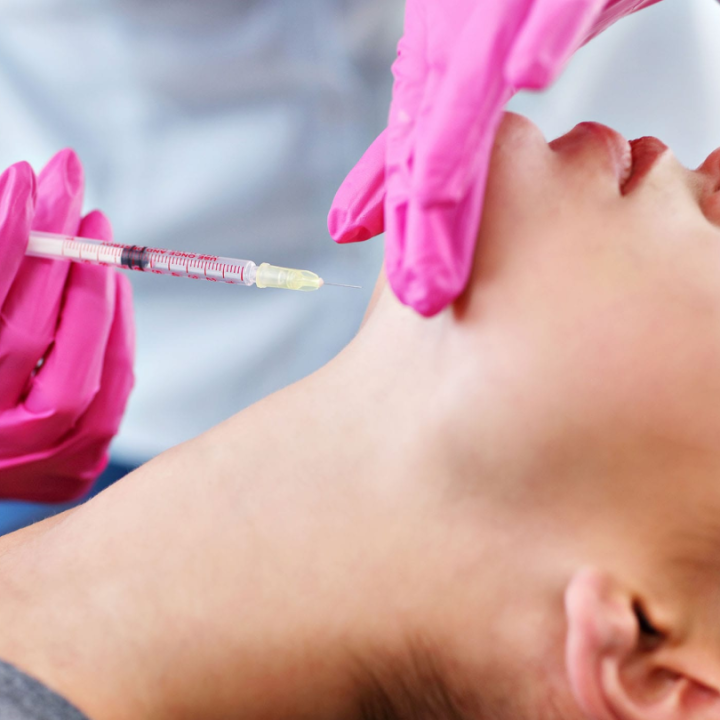 Aqualyx is a biocompatible and biodegradable injectable solution made from the deoxycholate family that destroys fat in the body. It is a water-based compound that binds to the fat cells and ruptures to release the fat dissolved by the body's natural system. Aqualyx is designed to target chin fat that is hard to target with diet and exercise. The results from Aqualyx are permanent. 
Botulinum type A or commonly known as Botox injection, is a drug that paralyzes the muscles. Appropriate small doses of the toxin can reduce wrinkles and fine lines for aesthetic requirements. It's been helpful in the treatment of some medical conditions too.  
Botox works by blocking the exchange of chemical signals between neurons that cause muscles to contract. When it is injected into the jawline muscles, it relaxes the muscles so that they will shrink over time. As a result, the jawline becomes prominent, giving a dramatic change closer to a V-shape face.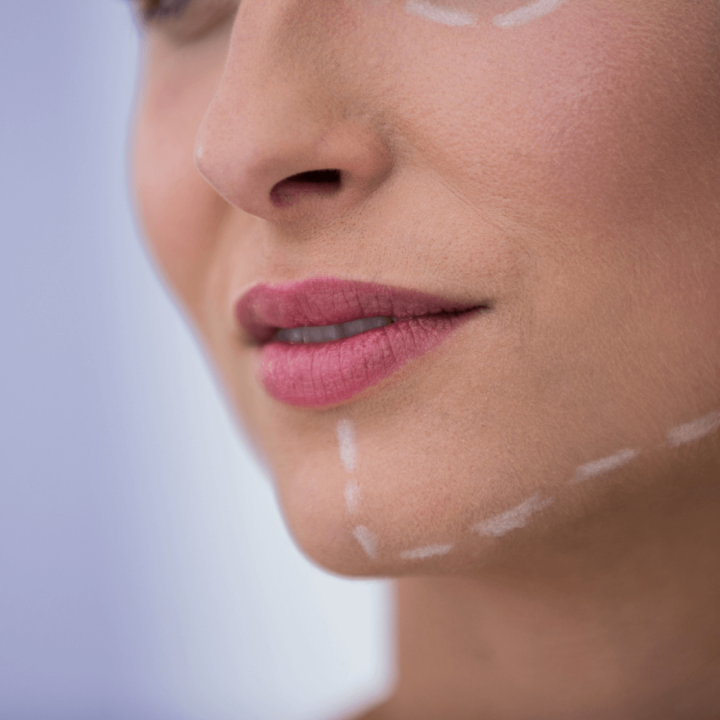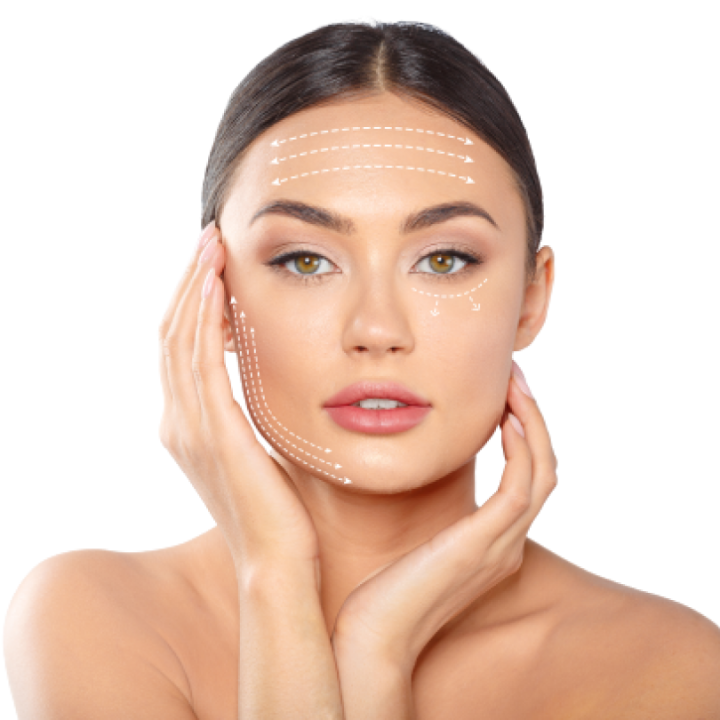 A Thread lift treatment claims to tighten your skin with medical-grade thread material stitched into your face. The thread is then pulled to stretch the skin for a firm appearance.    
The procedure allows you to raise and sculpt the form of your face. First, thread lifts "stitch-up" your skin with temporary, medical-grade suture material to make it taut. PDO mono threads are bioabsorbable polyester statues made of synthetic polydioxanone used in the procedure. The presence of these sutures in the skin triggers cells in the body known as fibroblasts to produce more collagen. Collagen production brings firmness and elasticity to the skin.   
The results from the procedure are immediate as you can see results for higher cheekbones, defined jawline, & curves for your desired face shape.