Get the perfect skin you wish!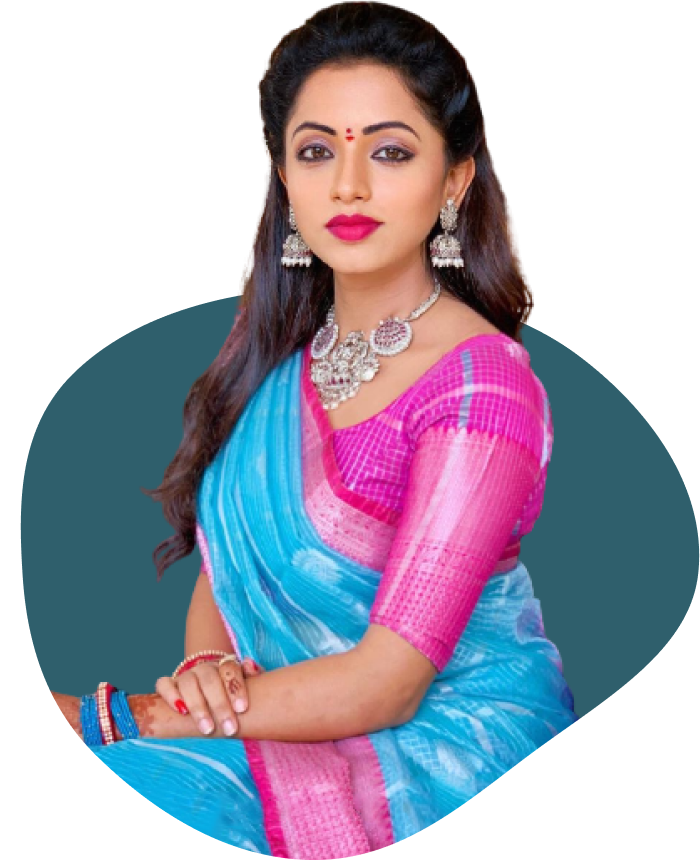 Who isn't desirous of celebrity red carpet looks, radiant skin and lustrous hair? Yes, they have hordes of experts whose sole responsibility is to keep them flawless at all times, but if you ask these celebrities, they, too, put a lot of effort into maintaining their flawless appearance. They must use the best skincare routines to keep healthy, radiant skin because heavy makeup and harsh lighting damage their skin. Here, we share with you the T- town celebrities' skin care tips that have helped them.
Trusted by Tollywood's leading personalities for world-class treatments, Sasha Luxe Clinic is a one-stop solution for any aesthetic needs. Our celebrity doctors Dr. Sanjay and Dr. Navya, are incredibly passionate about offering quality skin and hair care. Moreover, they believe in precise diagnosis, effective treatment, and tailored care.
Gorgeous Navya Pamper Her Skin at Sasha Luxe
Let's introduce the celebrity Navya's skin with the shine. Navya Swamy is an Indian Television Actress who mainly works in Kannada, Telugu and Tamil languages. Her flawless skin has won millions of hearts.
Navya Swami is very upfront about her laser hair removal procedures. She prefers all of her body completely hairless. She has undergone laser hair removal treatment on her arms, legs, bikini line, underarms, and baby hair on the forehead. She has gone as far as saying that laser hair removal and staying pretty were closely intertwined.
Celebrities' Favorite Sasha Laser Hair Reduction
Celebrities usually lead the way when it comes to cutting-edge beauty techniques. Shaving and waxing take precious time in their busy lives and can leave rashes, stubble or other unsightly side effects. However, when it comes to laser hair reduction, the treatments are rapid, and the ultimate end effect is smooth, hairless skin at any moment, no fuss, no wasted time, and no worry.
The Tollywood actress navya told her fans that she's a fan of Sasha's Laser Hair Reduction treatments for spotless, smooth skin. So for velvety soft, silky smooth skin like stunning Navya Swami, choose Sasha Laser Hair Reduction.
Say Goodbye to Unwanted Hair Forever With Sasha LHR
Laser hair reduction is a non-invasive procedure to remove unwanted hair from different body parts. It involves using laser light to generate heat specifically to the skin type & hair growth, to destroy the hair follicles and reduce further hair growth. We at Sasha use advanced laser technology, which is US-FDA approved and safe for Indian skin types. Our laser light technology service targets the hair follicles to reduce your body hair from the roots without affecting the surrounding skin. It's suitable for all skin types, and we recommend a minimum of six sessions for smooth, hair-free skin.
Advantages of Laser Hair Reduction
Some of the essential benefits of laser hair reduction include
Quick:

The treatment is extremely quick and depends on the area treated. Small spaces like upper lips can be treated in a minute, while underarms, back and legs, and bikini areas can be treated in between 20-60 minutes.

Extremely precise:

Laser hair removal treatment is highly accurate and a safe hair removal process.

Effective:

It is a permanent hair removal process, and long-lasting satisfaction is guaranteed.

No more ingrown hair:

The pesky hair can be removed permanently with the lasers so that you can say goodbye to ingrown hair.

No side effects:

The laser hair removal treatment has no significant side effects.

Affordable:

: It is an affordable solution for hair removal compared to other conventional methods.

Pain-free treatment:

The laser hair removal treatment is a painless process.
Actress Navya swamy Freezes her extra fats safely with Sasha Cryolipolysis
Nandita is well-known for maintaining her youthful appearance and trim figure through strict diet and exercise rather than plastic surgery; however, she is also a strong advocate for non-invasive treatments such as CoolSculpting and laser therapy. It's not surprising; no matter how much you diet and exercise, there are some areas of fat that you just can't get rid of.
Despite her emphasis on natural and non-invasive procedures, the actress has had two rhinoplasty procedures over the years, so CoolSculpting treatment at Sasha Luxe can't take all of the credit.
At Sasha, this safe and non-surgical fat reduction treatment helps to crystallize fat cells in areas where unwanted fat resists diet and exercise. In addition, due to CoolSculpting being a non-invasive procedure with minimal downtime, it's perfect for those with busy schedules, especially celebrities!
The simple way to determine if this treatment is proper for you is to request an appointment with our board-certified dermatologists. During your consultation, our celebrity doctors, Dr.Sanjay and Dr.Navya, will evaluate your concerns and determine ideal treatment plans to meet your needs.
Sasha's Approach To Laser Hair Reduction
Sasha's Laser Hair Removal is India's safest laser hair reduction treatment, specifically designed to permanently remove unwanted or excessive hair from any part of the body without pain or discomfort. Our skincare experts understand your emotions more than others and will provide you with the utmost care based on your requirements. As a result, expect smooth and satin skin within a few sessions.
Sasha is the right place where you can find the best in class US FDA-certified cool laser treatment technology handled by experienced skin care experts to produce effective results with utmost care.
Get The Permanent Hair Removal Method Even Celebrities Ask For!
Laser hair reduction is the only way to remove unwanted body hair permanently and effortlessly to keep your skin fresh and smooth all year.
Choose laser hair reduction with Sasha Luxe and experience the favorite method of permanent hair removal; so many celebrities worldwide already swear by it!
At Sasha, we care about each client and their individual needs and would love to help you achieve your aesthetic goals with laser hair removal.
So for velvety soft, silky smooth skin like stunning Navya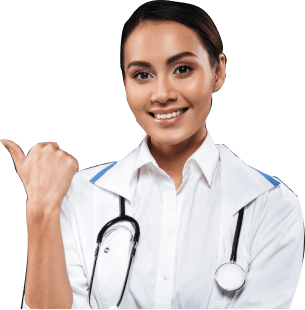 Various skincare treatments at Sasha Clinics are