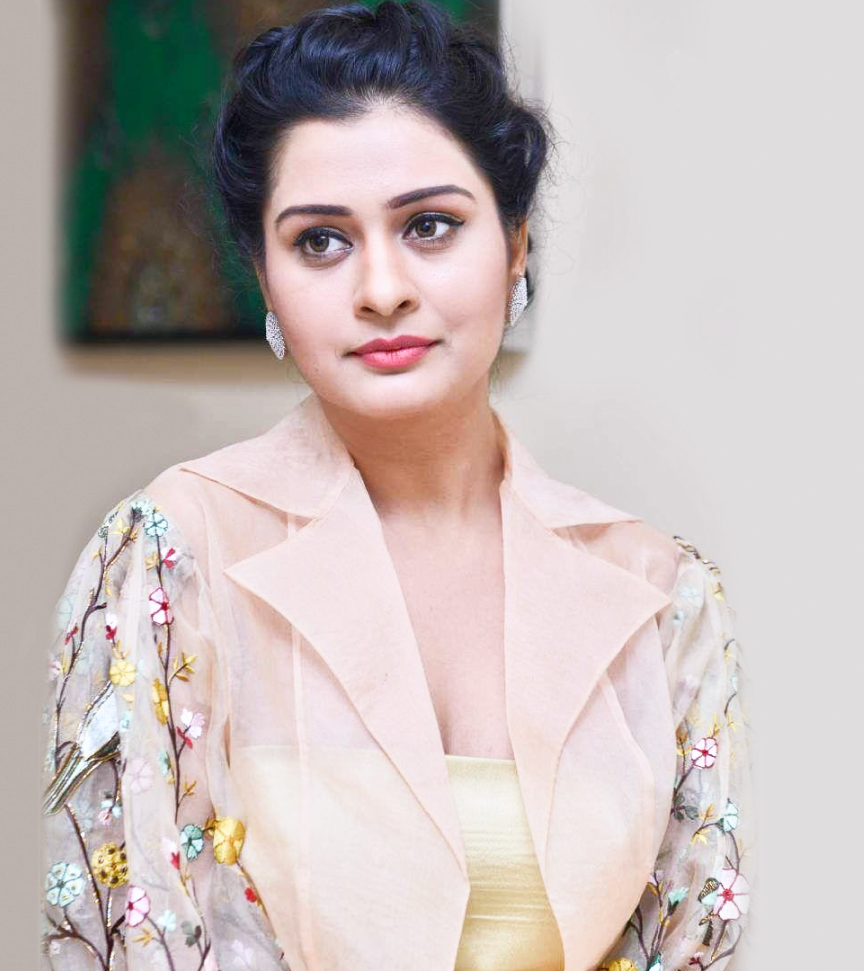 Go The Extra Mile For Your Flawless Skin With Sasha Regimen!
When you see celebrities' flawless and radiant skin, you must wonder, "How come they never have acne or dark spots?" Moreover, you may have wondered how these actresses could stop time and seize ageing. The truth is that ageing, environmental factors, and biological processes such as hormonal surges affect everyone, including celebrities. They also go through all the skin issues that you face in your life.
But what keeps Tollywood actress Payal Rajput looking flawless? The actress has revealed her skincare secret to everyone, wondering what Payal Rajput does to get that rosy glow on her face. Yes, you read that correctly! The stunning actress shared her favourite Sasha skincare treatment with her fans, explaining how it works.
Our medico aesthetic approach at Sasha brings you expert celebrity dermatologists who deliver result-oriented aesthetic excellence through various tailormade concepts. Your skin type is used to plan everything from a simple facial to a more advanced medical procedure. So you don't have to move so far for celebrity treatment because Sasha skin care treatment is now available in Hyderabad.
Sasha Luxe Gives Actress Payal Rajput a Powerful Look:
Payal Rajput is an Indian actress who hit success in Telugu and Punjabi cinema. However, she also appeared in Tamil and Hindi films and is recognized for her works on Hindi Television.
It was a great delight to have actress Payal over at Sasha Luxe Clinic. To address her skin concerns, we used a combo of Dermal infusion and Q- Switched laser therapy, which delivers rapid energy pore to the target area to vibrate and break apart darker pigments and damaged cells within the skin. 
Tollywood beauty queen Payal has also shared the fantastic benefits of these treatments. She said that Sasha gives me a radiant, youthful look and always keeps me red-carpet ready.
Get Your Skin gorgeous With Sasha Treatments:
Celebrity Trick For Glowing Skin: Q-Switched Laser :
The Hollywood Facial, also known as Q-Switched Laser Treatment, is an effective facial treatment that removes dark spots, freckles, and tattoos from the skin. It rejuvenates and improves the skin from the inside out. In addition, it is a safe method to maintain youthful and firm-looking skin. This skin resurfacing treatment performed at Sasha Luxe helps address skin concerns such as redness, brown spots, uneven skin tone, and sagging skin and makes it look fresh and rejuvenated with no discomfort and downtime.
Furthermore, with Sasha Q-Switched treatment, you can be confident of getting 100% permanent freckle-free skin. The freckles do not return anytime soon. If properly cared for, the results can last for years. Get the best Q-Switched laser treatment in Hyderabad at Sasha.
Sasha Dermal Infusion is a non-invasive, medical-grade facial treatment that uses a small tool to benefit your skin in three ways. It first sucks up dead skin and dirt to remove impurities, then exfoliates and infuses skin with customized serums to revitalize it. 
The aesthetician makes the serums using custom blends of ingredients such as hyaluronic acid and vitamin C. It is highly hydrating and can give your skin up to 70% more volume, giving you an Instagram filter-like glow. It also improves the overall appearance and texture of the skin.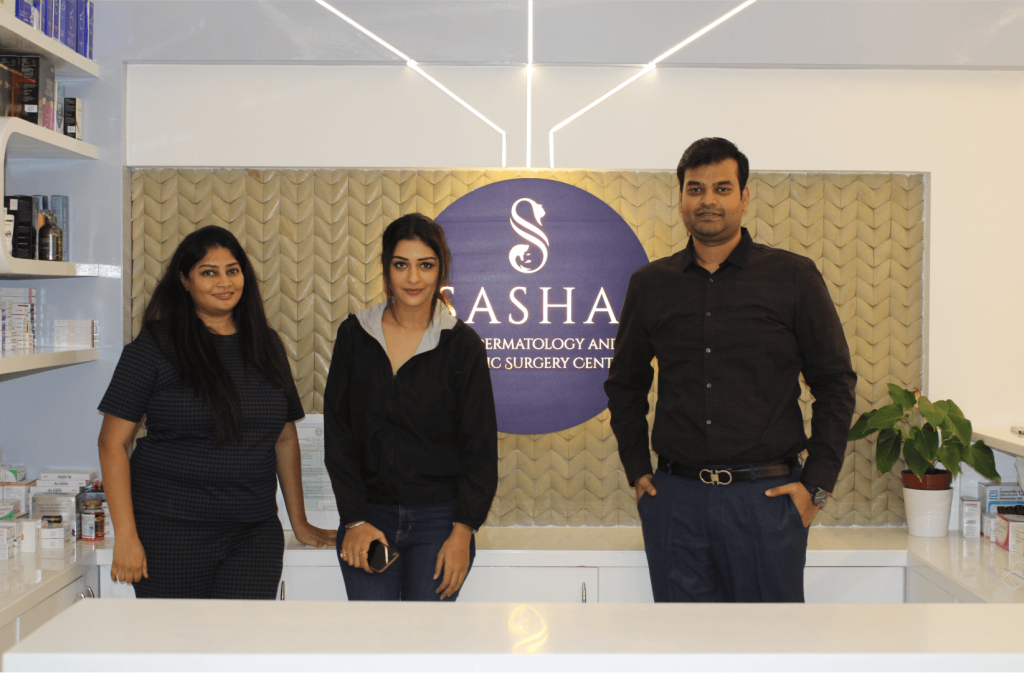 Gentler Alternative For Sensitive Skin
While dermal infusion therapy and microdermabrasion are often compared because they are similar, the former may be gentler for sensitive skin. Dermal infusion causes no irritation to sensitive skin. It also provides nourishment with an instant serum infusion.

Dermal infusion can help with oily, acne-prone skin. The procedure opens up the clogged pores and draws out all of the acne-causing impurities, reducing the likelihood of acne. In addition, it assists in keeping your skin blemish-free for a more extended period of time.
.

Dermalinfusion is a painless and non-invasive procedure. It employs a diamond tip gradient handpiece that gently sands away dull and damaged skin cells on the surface. As a result, it extracts dirt and debris from the epidermis while not irritating your face.

If you have an essential evening party to attend but are concerned about acne-ridden, dull skin, a dermal infusion facial is a simple solution. It takes only 30 minutes to an hour of your time so that you can arrive at such events with glowing skin.
Dermal infusion facial is a multi-purpose skin treatment that can treat fine wrinkles, dullness, brown spots, and sun damage. In addition, this cosmetic procedure can enhance the appearance of your skin, making it smoother, clearer, and plumper.
Makes Your Skin Look Youthful
Dermal infusion allows you to select various serums tailored to specific skin needs. Infusing these nutrient-rich serums directly into newly unclogged pores provides maximum penetration, resulting in smoother, plumper, and younger-looking skin.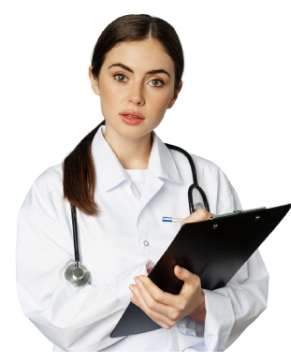 To get the glow on your face, visit Sasha
Sasha Promises Flawless Skin:
If you want to learn about the celebrity secret for great-looking skin, contact us with our celebrity doctors Dr. Navya and Dr.Sanjay. Call our Hyderabad office or visit us at Sasha – Luxe Dermatology and Cosmetic Surgery Center. Our experts will guide you to choose the right skincare treatments for you.
Various skincare treatments at Sasha Clinics are