Well! We all think about what celebrities do to keep their skin glowing and radiant almost all the time. We envy their healthy glow, even if they have hectic schedules. So, what do they do? Read about some beauty secrets of celebrity Rashi Khanna that you should know to get a glass-like skin!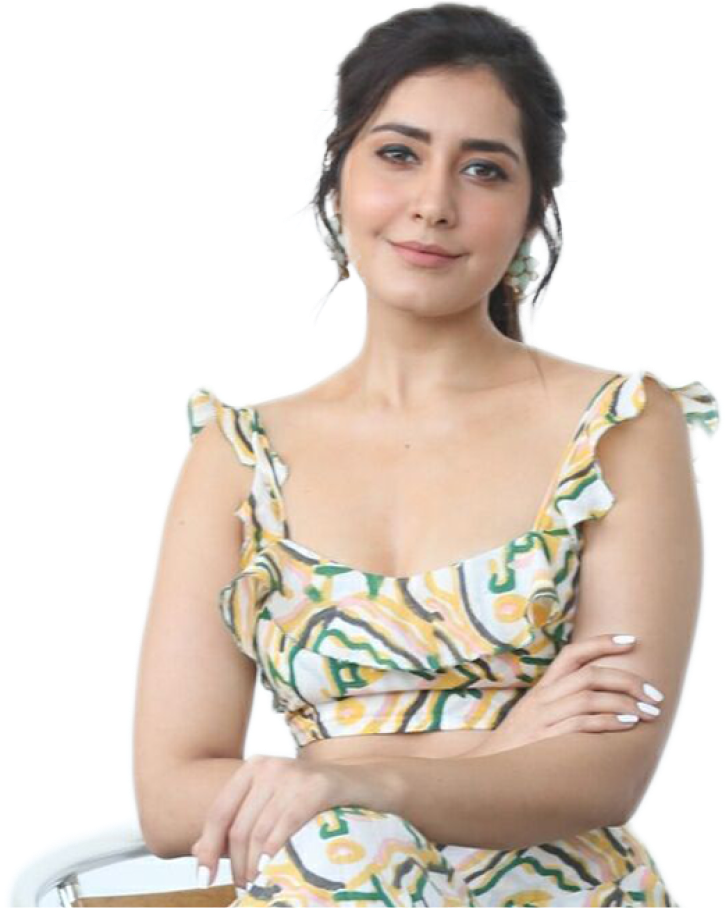 Improve your skin complexion with SASHA Products
Actress Rashi Khanna is one of the Tollywood industry's fittest celebrities with the healthiest radiant, flawless, and glowing skin. But, ever wonder what skincare routine she follows to achieve and maintain that healthy glow? We bring you the actor's skin treatment to get healthy, radiant skin.
At SASHA, we bring you an advanced and revolutionary skin care service. The services are highly personalized; hence, the skincare regimens are individualized based on the skin type and any pre-existing conditions like acne, oily skin, etc.The skin doctors at SASHA Clinic give the right advice to take care of the skin.
Rashi Khanna Nourishes Her Skin Care Routine With SASHA Products
Star Raashi Khanna is a popular name in the Indian film Industry. She has also modeled for several national and international brands.
Actress Rashi takes care of her skin with the latest skincare treatments, apart from naturally having glowing skin. It keeps her glow alive and restores her skin from her life's daily wear and tear. Maintaining a regular skincare regime is essential for healthy skin, including home care and should also involve scientifically developed treatments that are effective for profound professional results. The gorgeous star Rashi updated her skincare routine with ZO facial at SASHA Clinic and has been visiting our clinic dedicatedly for her skincare.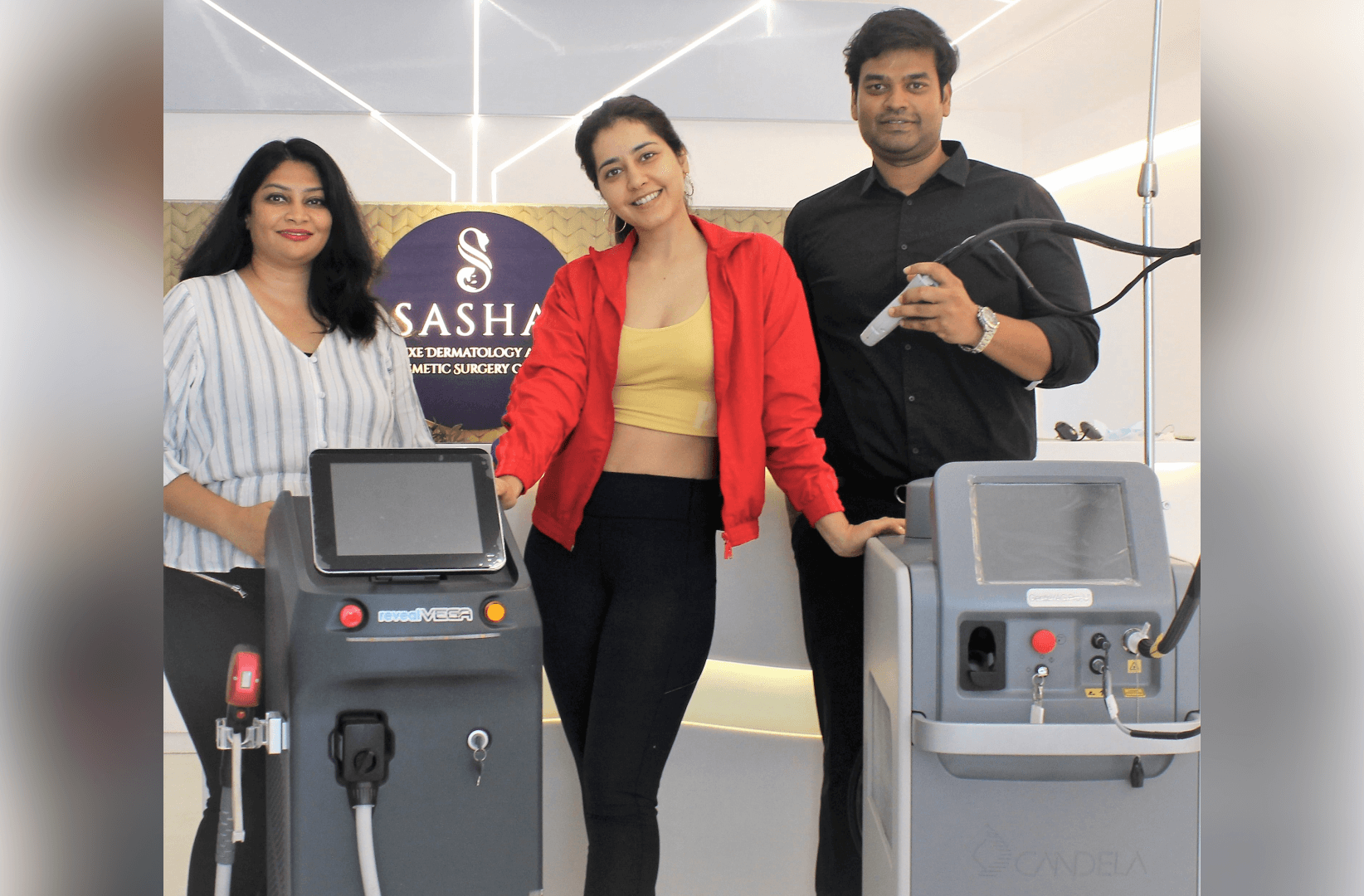 ZO facial treatment offers the most innovative and effective skin health solutions. It provides adequate daily environmental protection, while ZO Medical products have been optimized for skin disorders and chronic conditions. The facial uses are extensively researched, and doctor-prescribed products constitute components such as Aloe vera, Hyaluronic acid, Salicylic acid, Citric acid, Anti-oxidants, etc.
For skin that is looking dull and feeling rough, the Stimulator Peel is a must. This is the ultimate results-oriented treatment your skin has been looking for with no downtime. Each facial is designed to create lasting changes through extensively researched, doctor-prescribed products and advanced treatment techniques.
Take a Look at our Products
The range's two main cleansers are the hydrating/exfoliating cleansers. Its unique texture allows for excellent makeup removal, with our patients frequently describing it as one of the best makeup removers they've ever used while thoroughly cleansing the skin.
There are two types of exfoliators: exfoliating polish and dual-action scrub. The exfoliating polish contains magnesium crystals, an excellent exfoliator that is gentle on the skin. The dual action scrub is an exfoliator recommended for acne sufferers because it combines lactic and salicylic acids.
Toning is a vital component of a skincare routine. This is provided through the ZO range in different toning pads; the complexion renewal pads work best for normal skin, whereas the oil control pads are better for those suffering from oil congestion or post-inflammatory hyperpigmentation.
Brightalive skin booster is an excellent non-retinol, non-hydroquinone skin brightener. This is ideal for those who want to avoid using bioactive agents in their skincare or want to prevent pigment formation.

ZO Ultra Hydration Facial Treatment
Hydrate, restore, and calm your skin with the ZO Ultra-Hydration Facial. This treatment is specifically designed for dry, dehydrated skin.

ZO Professional Hydration Facial
The Zo Hydration Facial Treatment is intended to restore hydration and provide soothing, cooling, and calming comfort to dry, dehydrated skin.
The ZO Acne & Oil Control Facial Treatment
This facial includes painless extractions, a Sulfur Masque to target bacteria, and cooling, skin-calming products to soothe inflammation and encourage healing. This is an excellent method for achieving and maintaining clear skin.
ZO Invisipeel Resurfacing Facial Treatment
This facial treatment is a no-downtime, no-peel resurfacing treatment suitable for all skin types, including sensitive or weakening skin. This treatment exfoliates gently, instantly revitalising dull skin and minimizing the appearance of discoloration.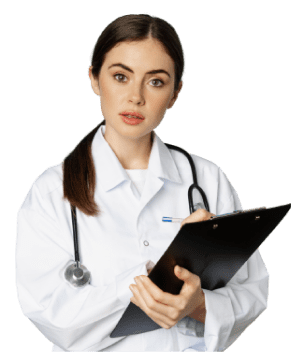 To get the glow on your face, visit Sasha
The Best Celebrity Facial Treatments at SASHA Clinic
It's no surprise that celebrities always look flawless, with a glam team on hand 24/7 and the potential to book into the most prestigious clinics in Hyderabad. And while we'd all love to have this luxury, it's not realistic, so it's time to look for alternatives.
We've found one solution for you if you're looking for a glow-boosting facial treatment that you can schedule even during a work day. This ZO Facial treatment is like no other.
At SASHA Clinic, our Celebrity's doctors, Dr.Sanjay and Dr. Navya, can help you elevate your skincare with the ZO Skin Brightening Facial. So, without further ado, let's take a closer choice at the ZO facial beauty treatment at Sasha Luxe Dermatology and Cosmetic Surgery Center.
Various skincare treatments at Sasha Clinics are