Revitalize Your True Beauty With Sasha Care!
When you scroll down your Instagram feed or watch your favorite celebrities walk the red carpet, it's as if they're impervious to flaws, with radiant skin and flawless makeup, no matter when they're photographed.
But what if we notify you that you, too, could wake up each morning looking and feeling fabulous, ready to take on your day without any hurdles? If you're curious, you will love our guide to the most celebrity treatments, all of which you can book at our clinic in Hyderabad! For more updates, keep scrolling.
Sasha Luxe Gives Actress Nandini Rai Powerful Look
Nandini Rai is a Tollywood film actress and the winner of the Miss Andhrapradesh title of 2010. Known for her natural beauty, Nandita has always been one to opt for minimal makeup. However, the actress swears by Sasha's treatments for her skin and hair and says Sasha can help control hair fall and oil production in the skin while keeping blemishes and acne at bay.
Let's introduce Celebrity Skin with the shine
Beautiful Nandini comes in for her regular skincare routine. We used a combo pack of MNRF+PRP+GFC to address her skin concerns; we've helped many clients rejuvenate their skin and improve overall texture by reducing fine lines, wrinkles, and scarring using this technique. Essentially, your body produces healthier connective tissue to better support your skin.
As a result, your skin's surface has more elasticity and tone, reducing the effects of aging and making you as camera-ready as your favorite celebrity, such as Nandini Rai.
Restore Youth without surgery with Sasha Therapy
If you've ever wondered how your ideal celebrity never seems to age year after year, the answers lie in simple science that's anyone for the taking. Here we reveal one of the latest anti-ageing techniques, microneedling with platelet-rich plasma is a ground-breaking procedure that taps the human body's natural resources to promote healthy, vibrant skin that belies your years.
Natural Skin Rejuvenation with PRP and GFC
At Sasha, our PRP is one of the most non-invasive and safest US FDA-approved services for stimulating collagen production, diminishing the appearance of fine lines and sagging skin, and rejuvenating skin to make it look younger. In this service, your body's own platelet-rich plasma is used to rejuvenate the skin naturally. The platelets in your blood liberate 'growth factors,' which help stimulate collagen production and reduce the effects of aging on your skin. This service is completely natural and has no downtime. Make your skin look younger by scheduling an anti-ageing treatment with Sasha.
Sasha Luxe introduced Growth Factor Concentration (GFC). In this novel advanced treatment, highly concentrated growth factors are derived from your own blood and used for hair regrowth, scar treatment and skin rejuvenation. Using these specialized kits, growth factors secreted by platelets are concentrated in a small amount of plasma and used for various skin and hair conditions.
Actress Nandini Freezes her extra fats safely with Sasha Cryolipolysis
Nandini is well-known for maintaining her youthful appearance and trim figure through strict diet and exercise rather than plastic surgery; however, she is also a strong advocate for non-invasive treatments such as CoolSculpting and laser therapy. It's not surprising; no matter how much you diet and exercise, there are some areas of fat that you just can't get rid of.
Despite her emphasis on natural and non-invasive procedures, the actress has had two rhinoplasty procedures over the years, so CoolSculpting treatment at Sasha Luxe can't take all of the credit.
At Sasha, this safe and non-surgical fat reduction treatment helps to crystallize fat cells in areas where unwanted fat resists diet and exercise. In addition, due to CoolSculpting being a non-invasive procedure with minimal downtime, it's perfect for those with busy schedules, especially celebrities!
The simple way to determine if this treatment is proper for you is to request an appointment with our board-certified dermatologists. During your consultation, our celebrity doctors, Dr.Sanjay and Dr.Navya, will evaluate your concerns and determine ideal treatment plans to meet your needs.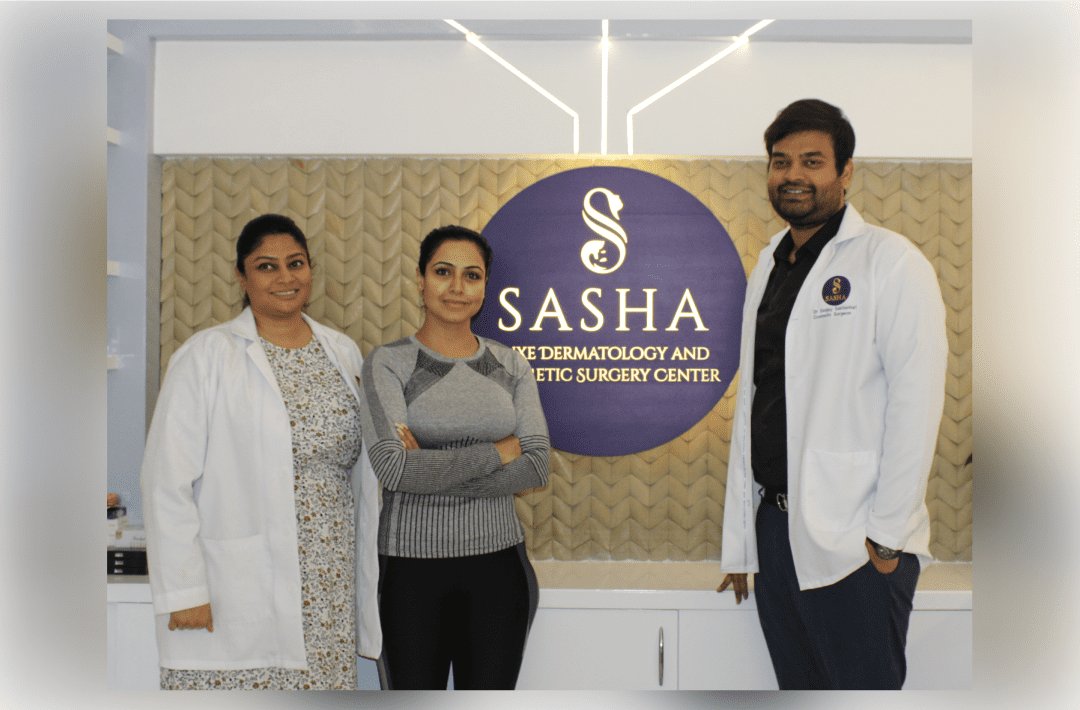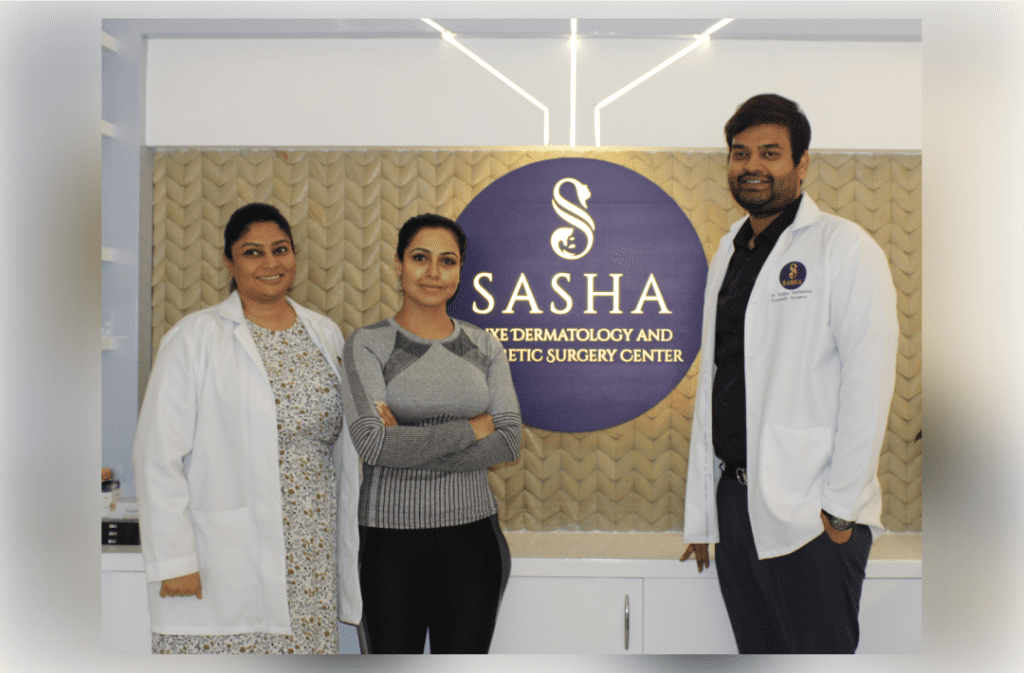 Nandini Rai Look Radiant With Sasha Laser toning Treatment
Actress Nandini told her fans that she's a fan of Sasha's laser treatments for fading fine lines and wrinkles, giving her that notorious youthful glow. Having been exposed to a lot of sun while growing up in Hyderabad and modeling on beaches all over the country, she is well aware of the effects of sun exposure. However, laser treatments reverse those effects and keep her looking fantastic and event-ready at all times.
At Sasha, our Q-switch Laser is used for treating skin issues. A low-fluence laser beam is focused for a few microseconds on the skin. This treatment uses a specific laser wavelength to treat deep pigmentation. In addition, a high-intensity Q-switched laser beam is used to break down melanin in the skin.
By stimulating collagen production, the therapy improves skin tone and texture. Visit our laser toning page to learn more about this incredibly effective treatment.
Celebrities and influencers all over Instagram are raving about Dermalinfusion, a skincare treatment that claims to be changing the skincare game.
Gorgeous Nandini always prefers Dermalinfusion treatment at Sasha. She said dermalinfusion is super hydrating and could give my skin up to 70 per cent more volume, giving her an Instagram filter-type glow. It improves any hyper-pigmentation, dehydrated skin, enlarged pores and even blemishes. In addition, it enhances the skin's overall appearance and texture. Dermalinfusion is a unique 3-in-1 treatment that offers unparalleled results with no downtime.
Take Your Skin With Full Potential With Sasha Botox Treatment:
According to actress Nandini, our skin loses its natural elasticity after a certain age. So she took Botox treatment at Sasha to remove unwanted wrinkles from her face and neck. It is the top anti-ageing procedure in the world. At Sasha, our celebrity doctors, Dr. Navya and Dr. Sanjay, provides the most natural-looking Botox treatment in Hyderabad.
Botox is a non-surgical facial rejuvenation treatment which reduces skin wrinkles and gives you a younger look. At Sasha, Botox modifies muscle action and helps to diminish facial wrinkles and provide an alert and energetic face; and also helps to change facial features to get a narrow face and define the jawline. Besides cosmetic uses, Botox is used in many medical conditions.
Enhance Your Beauty Like Star With Mesotherapy Treatment:
At Sasha, our mesotherapy treatment is a non-surgical alternative for hair regrowth. It is a process of providing the scalp with a boost of vitamins & improving blood flow for hair regrowth. It treats the bald patches and activates the follicles to show positive results for hair regrowth in both men & women. This treatment used for hair loss is approached with an injection of a vial consisting of components necessary for hair restoration or revitalization.
Celebrities have all claimed to be fans of Mesotherapy to keep their hair healthy. However, Sasha Clinics USFDA approved hair care solution guarantees that Mesotherapy treatment is more successful than hair regrowth tablets, medications, or products.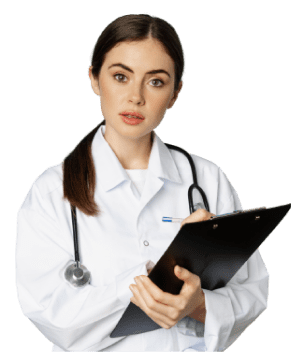 To get the glow on your face, visit Sasha
Find a celebrity Dermatologist in Hyderabad
Sasha – Luxe Dermatology and Cosmetic Surgery Center brings you an advanced, revolutionary skin and hair care service. The services are highly personalized; hence, the skincare regimens are individualized based on the skin type and any pre-existing conditions like acne, oily skin, and rosacea.
Here is a fair crowd of extensively trained dermatologists and clinical staff, providing services of international standards to the patients. Suppose you wonder how actresses and models get flawless skin and have wanted to consult their dermatologist. In that case, Dr. Sanjay and Dr.Navya are the Top Celebrity dermatologists in Hyderabad for skin and hair loss treatments. To book an appointment, contact us at 9234569999.
Various skincare treatments at Sasha Clinics are