Tejaswini Prakash at Sasha
Get The Celebrity Glow With Sasha Care!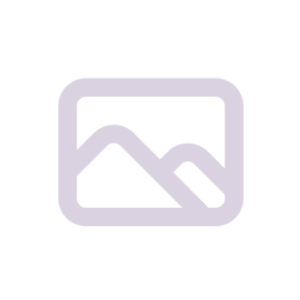 From a paparazzi snap on the way to the shops or strutting down the red carpet, our favorite celebrities' skin always appears flawless and glowing. Well, this is what we are in this blog to reveal actress Tejaswini Prakash's best-kept beauty secrets for wrinkle-free and glowing skin. So keep scrolling to learn celebrities' skincare treatments with us.
At Sasha Clinics, our team of the best dermatologists knows that celebrities always seem to have the latest and most excellent tips and tricks on all kinds of trends in the world, from fashion to makeup and skin care. The movement that is getting a lot of attention is its skin care tips. In the age of social media, celebrities can post and share the products they use in their skincare routines.
Sasha Luxe Gives Actress Tejaswini Prakash a Radiant Look
Tejaswi Prakash Wayangankar is an Indian actress who appears in Hindi television and Marathi cinema. Known for her natural beauty, Tejaswini has always been one to opt for minimal makeup. However, the actress swears by Sasha's treatments for her skin and hair and says Sasha can help control hair fall and oil production in the skin while keeping blemishes and acne at bay.
Dazzle Your Skin like a star with Sasha DermalInfusion Treatment
Sasha Dermal Infusion is a non-invasive, medical-grade facial treatment that uses a small tool to benefit your skin in three ways. It first sucks up dead skin and dirt to remove impurities, then exfoliates and infuses skin with customized serums to revitalize it. 
The aesthetician makes the serums using custom blends of ingredients such as hyaluronic acid and vitamin C. It is highly hydrating and can give your skin up to 70% more volume, giving you an Instagram filter-like glow. It also improves the overall appearance and texture of the skin.
Benefits of Dermalinfusion
Gently exfoliate the skin
Effectively unclog pores
Hydrate & infuse
It's the perfect pick-me-up
Absolutely no downtime
It's safe & effective as needed
Tejaswi Prakash Look Gorgeous With Sasha Laser toning Treatment
Actress Nandini told her fans that she's a fan of Sasha's laser toning treatments for fading fine lines and wrinkles, giving her that notorious youthful glow. Having been exposed to a lot of sun while growing up in Hyderabad and modeling on beaches all over the country, she is well aware of the effects of sun exposure. However, laser treatments reverse those effects and keep her looking fantastic and event-ready.
At Sasha, our Q-switch Laser is used for treating skin issues. A low-fluence laser beam is focused for a few microseconds on the skin. This treatment uses a specific laser wavelength to treat deep pigmentation. In addition, a high-intensity Q-switched laser beam is used to break down melanin in the skin. 
By stimulating collagen production, the therapy improves skin tone and texture. Visit our laser toning page to learn more about this incredibly effective treatment.
Get Rid of Temporary Hair Reduction with Sasha LHR Treatment:
Laser hair reduction is a non-invasive procedure to remove unwanted hair from different body parts. It involves using laser light to generate heat specifically to the skin type & hair growth, to destroy the hair follicles and reduce further hair growth. We at Sasha use advanced laser technology, which is US-FDA-approved and safe for Indian skin types. Our laser light technology service targets the hair follicles to reduce your body hair from the roots without affecting the surrounding skin. It's suitable for all skin types, and we recommend a minimum of six sessions for smooth, hair-free skin.
Benefits Of Sasha Laser Hair Reduction
Why Celebrities are Fan Of Sasha Laser Hair Reduction
We at Sasha clinics offer a range of laser hair removal treatments, including the Diode Laser technique. The Diode Laser treatment is ideal for lighter skin with thick and coarse hair growth, darker skin tones, and fine hair growth.
We use FDA-approved equipment explicitly designed for safe, effective hair removal, and our celebrity dermatologists are dedicated to providing clients with safe, effective, and affordable services.
Laser hair reduction treatment is a procedure where a medical-grade laser is used to target individual hair follicles under the skin to remove them permanently.
We are south India's leading laser hair reduction treatment provider. At Sasha Luxe, we provide advanced Reveal Vega and Candela GentleYAG Pro Series machines, the golden standard in laser hair reduction, and the only device you can trust for its results and versatility.
Hydrate Your Skin with Sasha IV Drip
Do you want to look your best for a particular occasion or important event?   iBefore their Red Carpet appearances, many of Hollywood, Bollywood, and Tollywood's biggest stars receive IV Drip vitamin and antioxidant drips to help them detoxify their bodies and look young and vibrant. Free radicals and toxicity buildup can cause dull-looking skin, hair, and nails. Your body is naturally cleansed and toxin-free thanks to IV therapy, which also leaves your skin looking fresh and young. In addition, our specifically prepared IV drips work far more quickly than supplementation to restore the body with vital vitamins and nutrients. To eliminate toxins and repair free radical damage, nutrients from potent antioxidants, minerals, vitamins, and essential amino acids are injected during this detox therapy.
Benefits of Dermalinfusion
Glutathione

is a super antioxidant that fights against free radicals. 

Skin becomes fresh, smooth, and radiant.  

It shields our bodies from damaging Ultraviolet rays. 

It aids in reducing age indicators such as wrinkles and fine lines. 

It helps older people with insulin resistance. 

The injection of Glutathione aids in the cleansing of the body. 

It may aid in the fight against autoimmune diseases. 

The proper amount of glutathione injection reduces melanin pigmentation and converts it to lighter pigments, making the skin fairer, brighter, and more even-toned.
So for velvety soft, silky smooth skin like stunning Navya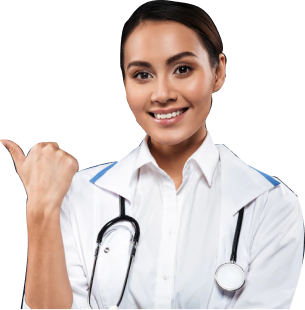 Choose the Best Treatment Option for You
Various skincare treatments at Sasha Clinics are